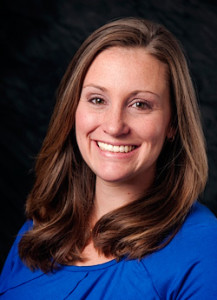 Dr. Tiah Terranova, Psy.D. received her doctorate and masters degree's in Clinical Psychology from the Illinois School of Professional Psychology at Argosy University/Chicago and her bachelor's degrees in Psychology and Women's Studies from the University of Colorado at Boulder. Dr. Terranova has expertise and a strong professional foundation in providing high quality, evidence based, client centered clinical services geared towards treating the whole person. Dr. Terranova has expertise in providing individual and group services to adults, children, and families and specializes in treating:
Trauma/PTSD:

addressing the residual effects of sexual, physical, and/or emotional abuse and the lasting impact from exposure to a death, threatened death, and/or actual or threatened serious injury.

Stress/Life Adjustment:

aid individuals with the stress and life adjustments that occur across the lifespan . Provide effective strategies for managing stress, improving emotional well-being, and creating healthier and more connected relationships. Provide the skills to evaluate and assist patients in increasing balanced emotional expression and logical thinking. Specifically, I help clients obtain clearer understanding of who they are separate from and in relation to others with a focus on improving functioning and decreasing one's vulnerability to emotional stress.

Integrated Care:

addressing emotional connections to medical conditions and disorders (e.g. chronic pain; obesity; pregnancy; diabetes; migraine/headache; chronic retentive constipation/functional abdominal pain; asthma; cardiovascular disease; post-partum conditions).

Military/Veteran:

addressing the population specific mental and physical health issues that are unique to military service members and veterans including: combat exposure; life-threatening injuries (head and brain injuries, lost limbs); chronic pain; health problems from exposure to environmental hazards; separation from family; difficult adjustment back to civilian life; depression; anxiety/PTSD; substance use; and increased suicide risk factors.

Severe and Persistent Mental Illness:

aid in the recovery process and provision of treatment for chronic and persistent illnesses/disorders, such as schizophrenia, bipolar disorder, and major depression with focus on improved quality of life and symptom management . Address the associations of shame, poverty, stigma, legal involvement, isolation, and decreased life span of those living with severe and persistent mental illness.
Dr. Terranova's experiences working in inpatient and outpatient medical facilities, the Department of Veteran's Affairs, community mental health, the justice system, and university settings have created a strong and diverse professional foundation.