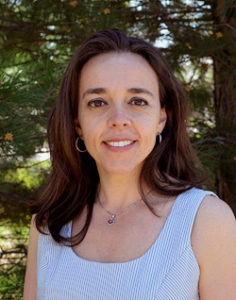 Laissa Prati, Ph.d. is a Licensed Psychologist with a Masters in Social and Institutional Psychology and Doctorate in Psychology from the Federal University of Rio Grande do Sul, Brazil. I have based my therapeutical practice on the systemic approach, seeing individuals, couples and families as constituents of a comprehensive network of systems. Some of the experiences that influenced my clinical approach include a residency at the Mental Research Institute, Palo Alto, CA; a Psychology fellowship at Domus – Family and Couples Therapy Center, Brazil, and a research internship at Università Degli Studi di Bergamo, Italy.
Prior to joining Stress Management, I also worked in schools, multi-professional clinics, and university settings as a professor and supervisor. In addition to clinical services, I conducted research, provided supervision, developed preventive programs, and worked in psychological assessment, intervention and consultation services. I am a member of the American Psychological Association and of the International Family Therapy Association.
I enjoy helping families that are struggling with life challenges, divorce and remarriage, relational issues, domestic violence, sexual abuse, drug dependency and
abuse, stress, mood disorders, immigration, multicultural families, professional guidance, school adjustment and bullying. I am happy to alternatively conduct therapy sessions in Portuguese, Spanish and Italian.